Winter Wardrobe Essentials: Styling with Thalasi's Women Back Printed Oversized Pink Sweatshirts
Posted by THALASI KNITFAB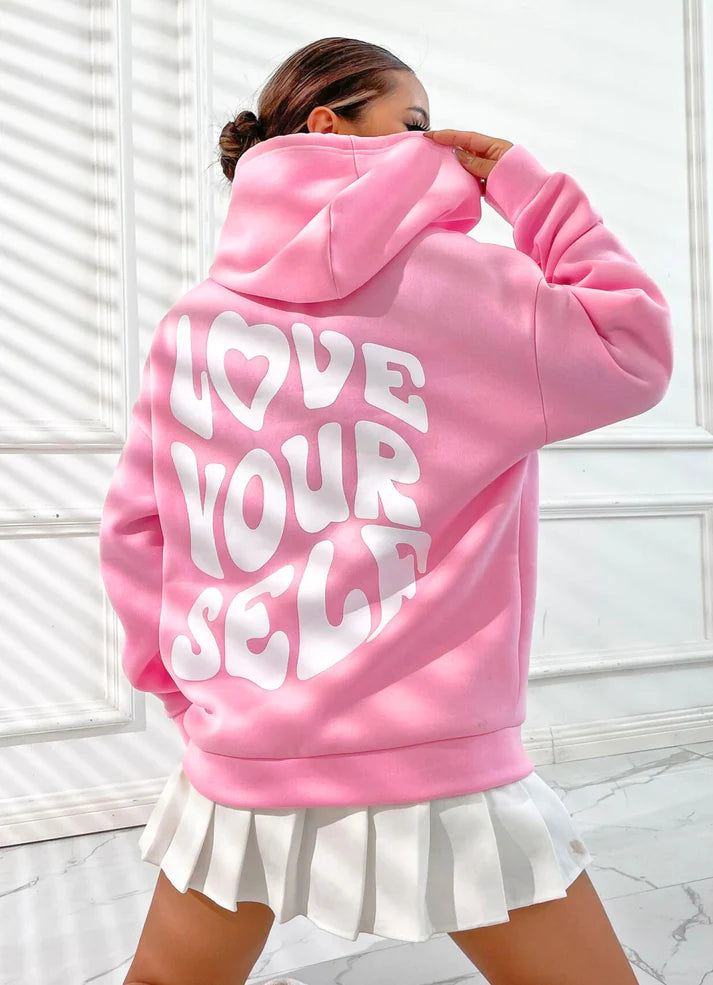 Winter is the season of cozy comfort and stylish layers and at
Thalasi
we believe in providing you with the perfect blend of warmth and fashion. Our Women Back Printed Oversized Pink Sweatshirts with Hoodies are not just garments; they are statements of style and substance designed to elevate your winter wardrobe.
Discover Affordable Fashion:
Thalasi understands the importance of staying trendy without burning a hole in your pocket. Our women hoodies under 800 collection ensures that fashion is accessible to everyone. These hoodies are not just affordable; they are a testament to our commitment to providing quality at reasonable prices.
Chic Back Printed Designs:
Fashion is an expression and our back printed designs allow you to showcase your unique style. Whether you prefer oversized winter hoodies or are looking for stylish back prints Thalasi has something for every fashion enthusiast. Embrace the charm of our trendy designs while staying warm in the chilly weather.
Functional and Fashionable:
Our hoodies are not just about style; they are crafted for functionality too. The spacious chest pocket is a practical addition offering convenience without compromising aesthetics. You can carry your essentials with ease making these hoodies perfect for outings errands or casual gatherings.
Versatility in Every Stitch:
Thalasi 
Women Back Printed Oversized Pink Sweatshirts with Hoodies are versatile additions to your winter wardrobe. Whether you're heading to a coffee date a shopping spree or a weekend getaway these hoodies complement various occasions. Their trendy back prints and comfortable fit make them go-to choices for any winter outing.
Quality That Speaks Volumes:
Quality is our utmost priority. Crafted from premium cotton our hoodies guarantee comfort and durability. The full sleeves provide ample coverage ensuring you stay warm even on the coldest days. Machine washable and easy to maintain these hoodies are designed to be your winter companions for years to come.
Styling Tips:
Pair our back printed hoodies with your favorite jeans or leggings for a casual yet chic look. Add a beanie and some stylish boots to complete the ensemble. These hoodies are also perfect for layering allowing you to experiment with different styles while staying snug.
Conclusion:
This winter embrace the season in style with Thalasi's Women Back Printed Oversized Pink Sweatshirts with Hoodies. Affordable fashionable and functional these hoodies redefine winter fashion. Don't compromise on style or comfort; choose Thalasi and make a statement wherever you go. Stay warm stay trendy – stay Thalasi.